Ihhhtttt's tiiiiimmeeeee to get ready to rumbbbbblllleeeeeee and GATHER BAKE AND THROW your way to the top at the Ultimate Muffin Fighting Championship 3!
This time, we're making big moves.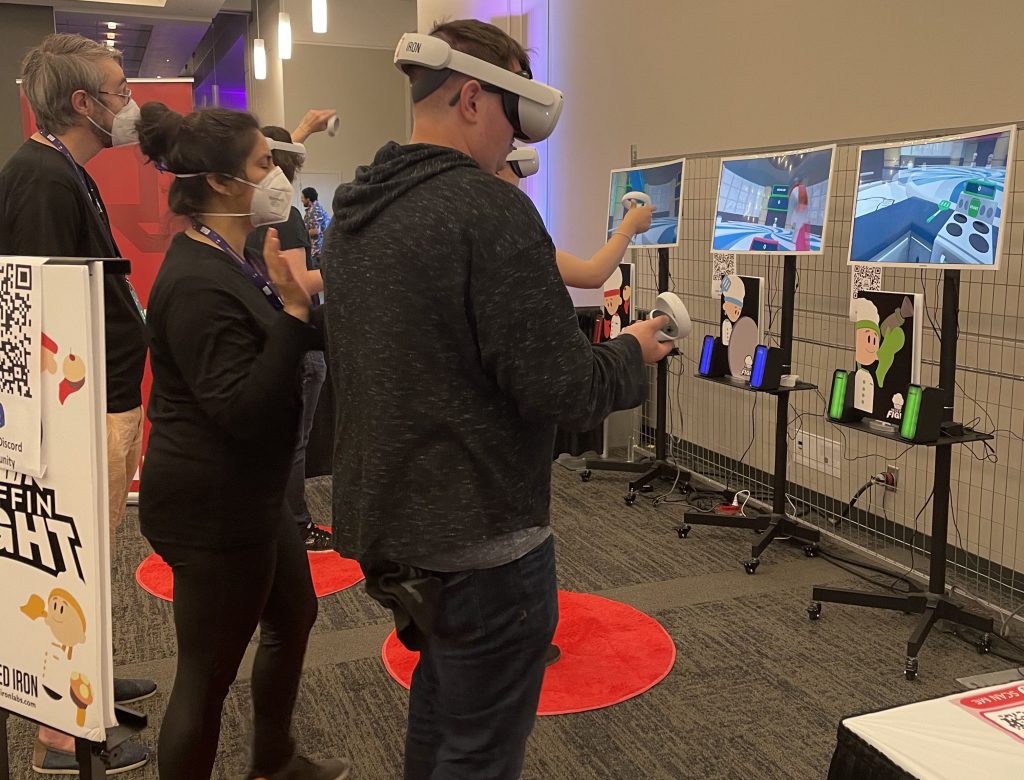 First, we represented at TEDxYYC, and then we represented at GDX @ KDays.
This time, we're collaborating with the local Calgary esports community, and running a tournament!!
About Ultimate Muffin Fighting Championship 3
Did you hear about our goal to reach #10000Players on Muffin Fight?
Prizes
For this tournament, we are battling it out until the Top 3.
There will be prizes to be won.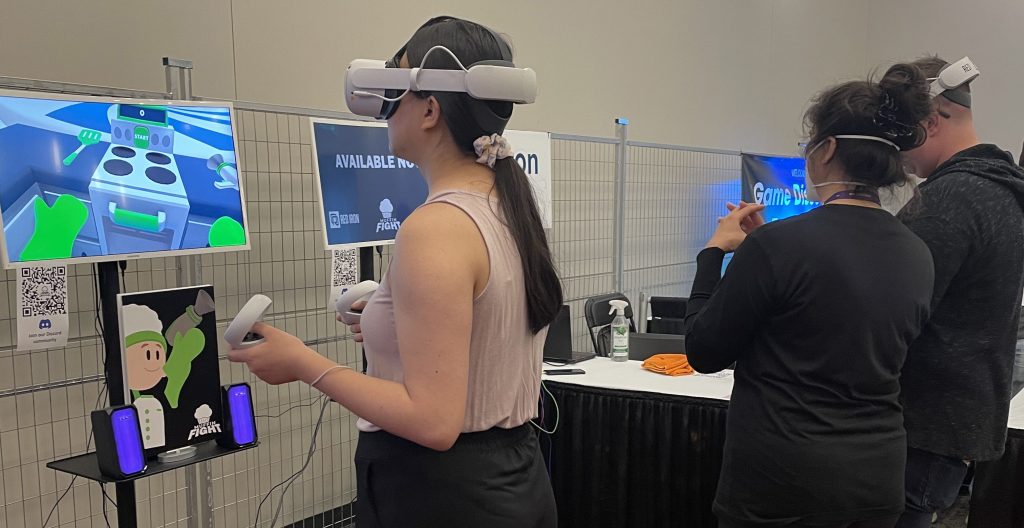 Date, Time, & Place
This is an in-person event, so all participants must be on location to qualify for placement.
The tournament takes place:
Date: Saturday, November 26, 2022
Time: Registration begins at 12:00 PM. Tournament begins at 12:30 PM
Place: the East Annex @ Platform Calgary, 407 9 Ave SE, Calgary, AB T2G 2K7
Register to Compete at Ultimate Muffin Fighting Championship 3
This is a registered event, and registration is open Wednesday November 9th – November 23rd.
Therefore, register early to secure your spot because there is a maximum of 48 players!
Registration Cost for Ultimate Muffin Fighting Championship 3
We're adopting a Pay What You Can model to support access to VR gaming.
This model includes three different price points for tickets:
Muffin Fight Tournament Registration $5
Peer Support Registration $10 (this pays for yourself and an individual who would like to participate but is unable to due to financial circumstances)
Pay what you can
By using this model, minimum game licenses are covered, and tournament cost doesn't limit participation.
Our decision is also in support of Calgary's intersectional arts community. The pricing model allows a larger number of people to attend events, including seniors, students, and other artists.
Any Final Words?
Undoubtedly, we totally love people's passion for sport.
However, we ask that you please refrain from any Hulk-like transformations at this event.
Additionally, we'd like to thank those organizations that strive to elevate Calgary's emerging tech scene.
UMFC 3 is in participation of #InnovationWeekYYC, which is powered by the Platform Calgary and Startup Calgary and sponsored by the University of Calgary.
The venue has been generously provided by Platform Calgary.
Got Questions?
Chat with us on Discord.
---
Don't Know What the Fuss is All About? Check out the Muffin Fight Trailer!