VIRTUAL REALITY | HORROR
We create narrative driven virtual reality experiences for a wide range of headests, systems, and consoles. Supported headsets include:
OSVR / HDK
As part of Razers Indie Fund program, we've been very fortunate to be part of OSVR from the start The HDK 1.3, 1.4 and 2.0 provides open source VR solutions.
Oculus Rift / Gear VR
Now owned by Facebook, the Oculus Rift was one of the first new-age VR headsets to hit the market.
HTC VIVE
HTC Vive is one of the most unique VR experiences. Built upon full room-scale VR, users can explore and navigate their VR game experiences in real-time.
CARDBOARD / DAYDREAM
Mobile VR is here to stay. We optimize our games as best as possible for mobile VR by reducing poly-counts, and trying to create uniform experiences.
Our Vision
We make great virtual reality games.
Dare to be different! We build all our games story-first, and aim to be truly inclusive.
Immersive
We are one of the first game companies building immersive VR experiences that challenge traditional game design.
Dark
We love everything from apocalyptic survivals, to dark comedy, to tales of the paranormal. Horror to us means more than jump scares! It also means amazing environments full of ambience, atmosphere, suspense (and yes, sometimes the occasional touch of terror).
Inclusive
As a game community, we've come far from where we were 30 years ago. But that doesn't mean we are there yet. We challenge how we build our games, and how we position power and violence in every title.
Local
We utilize local talent in everything we do from development, to graphic design, to audio recordings to marketing itself. This means creating jobs and giving back to our community as much as possible.
Development

Effort spent on development, including alpha, beta and release builds.

Marketing

Time spent on marketing, social media, attending conferences and real life game demos.

Art and Audio

Time spent on everything from sprites, to animations, to 3D modelling and even audio work.

Business Dev & Ops

Covers the time spent on presentations, invoicing, book balancing, and other business creation practices.
CANADIAN | VR GAME STUDIO
We are a small studio operating in Calgary Alberta.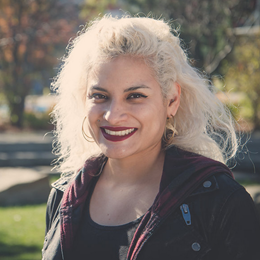 ROSALINDA HERNANDEZ
Co-founder / Marketing
I have been working in different facets of communications for the past ten years. Since 2007, I have been an active member of my community, volunteering in different boards and committees. Currently, I am also working on my master's in international and intercultural communications. I love horror movies and am genuinely petrified of aliens. So starting with Abduction just makes sense.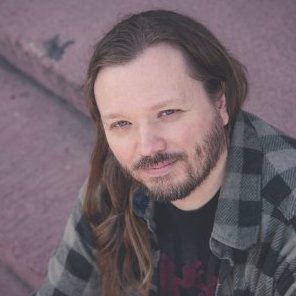 LLOYD SUMMERS
Co-founder / Developer
I am a self-taught developer, having started coding in Basic before I was even a teenager. I have released over 200 applications and games for various mobile platforms, and worked as the 3D developer for a Calgary-based medical software company. I am a self-professed tech junky, funding over 50 crowdfunding initiatives on Kickstarter and Indigogo. I also volunteer as an Ambassador for MobileNations. I am strong supporter of mentorship, grass roots initiatives and the Calgary Game Developer Association.
Feedback
We've had a blast attending different conferences and locations. Check out some of the feedback we've recieved so far!
What's New
Stay up to date on the latest
What are you doing Thursday Nov 17th?
We are proud to announce that we have been selected to participate in the Startup Calgary Launch Party 2016 at the Red & White Club.
Brace yourself!  The campaign is coming.
We could really use your help voting for us … and what better way for us to celebrate, than to launch our Indiegogo campaign at the same time?
Come visit us, as a thanks you'll get some cool swag, a chance to play ABDUCTION, and an early jump into our crowdfunding campaign early to get some awesome deals.
Previous
Next