CANADIAN | VR GAME STUDIO
We are a small studio operating in Calgary Alberta.
Rosalinda Hernandez
Communications
I have been working in different facets of communications for the past ten years. Since 2007, I have been an active member of my community, volunteering in different boards and committees. Currently, I am also working on my master's in international and intercultural communications. I love horror movies and am genuinely petrified of aliens. So starting with Abduction just makes sense.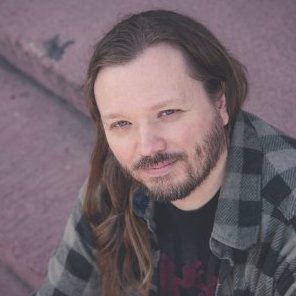 I am a self-taught developer, having started coding in Basic before I was even a teenager. I have released over 200 applications and games for various mobile platforms, and worked as the 3D developer for a Calgary-based medical software company. I am a self-professed tech junky and volunteer as an Ambassador for MobileNations. I am strong supporter of mentorship, grass roots initiatives and the Calgary Game Developer Association.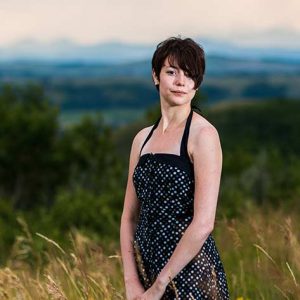 Brennah Robinson
Designer
I am a graduate of the New Media program at SAIT where I specialized in both graphic design and application development. However, after working with Red Iron Labs, I have also grown to love 3D modeling. Though I am new to Indie video game development, I am super passionate about all things gaming and hope to work on many more projects to come.
I am a self-taught 3D artist. I've been learning 3D art for 6 ½ years and counting. I enrolled in Lethbridge College's Multimedia Production Program to continue my 3D venture and found a new passion in coding websites. I've decided to find a balance of the two in game development. I'm currently in my final semester and managed to land my dream job for my internship at Red Iron Labs developing 3D assets and animations.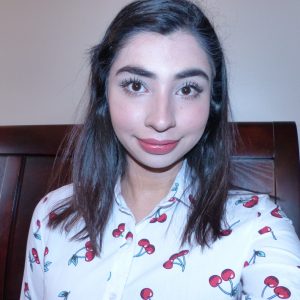 Saima Asad graduated from the University of Calgary in 2017 with a Bachelor of Arts in International Relations and a BA Communications with Honours, where she wrote her thesis on the role of social media in political campaigns. Saima worked as a journalist for one year and has been volunteering in public relations roles for several years. She has managed social media accounts for the United Nations Association of Canada's Calgary Branch, sent press releases and organized media events for Canada's Sports Hall of Fame and offered consultation to other local nonprofits. Saima has been passionate about video games since childhood from watching her mother play Tomb Raider on the PS2. Saima sees a lot of potential in Calgary's burgeoning creative and technological industries and is enthusiastic to be a part of this growing community.
GAMES AND PACKages
Game development is an adventure. We get to make cool stuff.
ABDUCTION Prologue
Horror
PC Game (w/ VR Support)
You wake up in the middle of the night and realize you're not alone. Armed with your wits, make it through your apartment and survive the ABDUCTION.
On Steam
VectorWars
Action
PC Game (w/ VR Support)
VectorWars is a cool arcade style space shooter, with full support for VR (Oculus, OSVR, HTC Vive) and non-VR (Gamepad/Mouse) support.
On Steam
ABDUCTION EPISODE 1
Horror
PC Game (w/ VR Support)
Play as Sarah in this episode, and uncover the truth behind your alien abductors as you wake up and find yourself in an abandoned hospital.
COMING SOON
Unity Asset Pack
Unity3D Asset Pack
2K Textures
With over 230 different materials to pick from, this growing collection of PBR materials is for rapid prototyping and game development.
ON UNITY ASSET STORE
Virtual Reality Devices
After years of making horror games, we got to build for just about every headset! On the one hand, we've come to believe our headsets are cursed. On the other, we've identified many trends. So, in a sentence or two, what do we feel the different headsets good for?
RAZER & OSVR
We are proud to be a part of Razer's Indie Fund program. OSVR is the only opensource hardware AND software solution. It comes with SteamVR support and runs on lower end systems. Great for education.
HTC Vive & Oculus
Desktop VR, mixed with room control, unlocks the power of true immersion. Recommended for immersive games, simulations and marketing experiences. Currently the Tesla (top coolest tech) of VR.
Mixed & Augmented Reality
Overlaying reality with digital information, MR (such as Magic Leap & Hololens) is perfect for industrial use. While AR (based on ARCore & ARKit) reaches consumers through mobile devices.
Mobile VR
While considered by some the most limited VR experience, mobile VR also has the biggest reach. From many all-in-one headsets, to Google Cardboard, to DayDream – this is an excellent way to showcase a product, demo or 360 video.
Our Vision
We make really great story driven games, and we are part of an amazing community.
We dare to be different! And we are proud to be an indie studio.
Immersive
We are proud to be Calgary's first VR game studio! A truly immersive game stays with you, it changes you, and changes how you perceive the world.
Dark
Horror, darkness, the macabre. We cannot get enough. We make games that excite, scare and sometimes terrify us all.
Open Community
An open community game company is one that participates back, contributes to other studios, and loves building a game community. We believe in education, improving ourselves, inclusion, and transparency.
Games

Having hundreds of mobile titles under our belt, we spent 2016 in a VR focused R&D cycle. By 2017, we began selling new content with thousands units pre-sold.

Assets

Asset sales include developer tools, 3D models, and materials. In 2017 we began selling products to other developers.

Services

Launched in 2017, our services already account for the bulk of our revenue. This includes contracting, development and creative services to other amazing studios.

Publishing

With access to over 250 million gamers, we've begun flexing our publishing arm in advance of our 2018 launch.