Red Iron Labs at Game Con Canada
By Ketsia Lombosso Engoya
June 27, 2023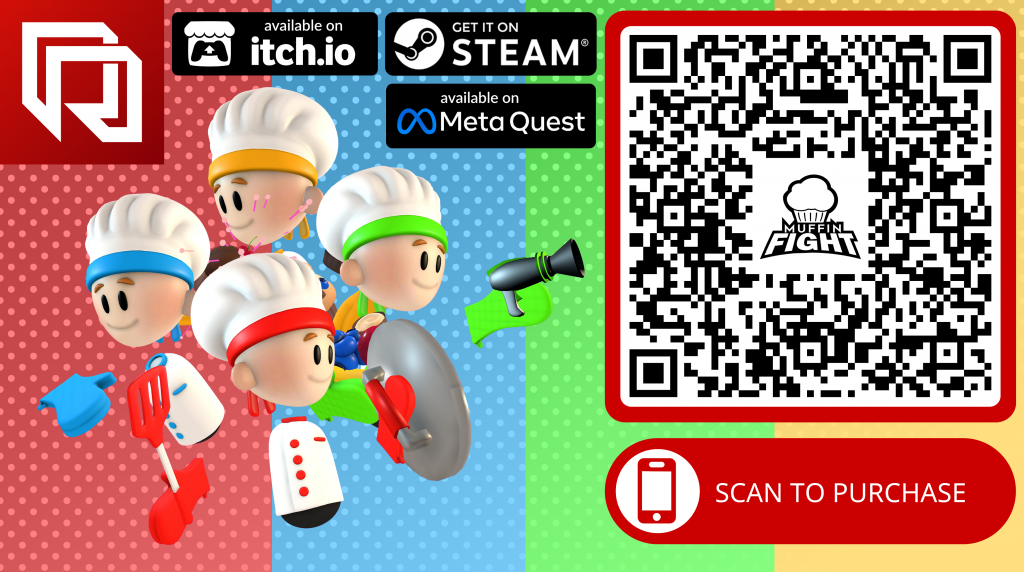 From June 23 to 25, Calgary's BMO Centre was transformed into a perfect setting for gamers, where companies and enthusiasts gathered to showcase their innovative products and services. Among the dynamic line-up of games and local talent, Red Iron Labs was pleased to present the highly anticipated Muffin Fight 2.0. With its release coinciding with the opening day of Game Con Canada, the atmosphere was charged with excitement as gamers of all ages gathered at our booth, eager to immerse themselves in the next level of virtual reality gaming.
From the moment the doors opened, the energy was electrifying. Visitors joined us, eager to discover the latest gaming experiences on offer. Located in the heart of the BMO Centre, our booth attracted visitors with its vibrant displays and captivating visuals. Visitors from all backgrounds, whether experienced gamers or newcomers to the virtual reality scene, were drawn to Muffin Fight 2.0. The immersive, interactive nature of the game fascinated and attracted children and adults alike, creating an atmosphere of shared excitement.
At Red Iron Labs, we believe in the power of player feedback to continually improve our gaming experience. Throughout the event, we encouraged participants to share their thoughts and suggestions, giving us valuable insight into what captivated them and how we could refine their gaming adventure. Their feedback fueled our passion for improvement, ensuring that Muffin Fight 2.0 would deliver an unrivalled virtual reality experience.
The "Muffin Fight 2.0" contest added a layer of excitement to the event. Participants had the chance to win a grand prize of $200, triggering a spirit of friendly rivalry between players. The rules were simple but very appealing – follow us on Discord, play the Muffin Fight game, and enter for a chance to win the coveted prize. The competition attracted many participants, intensifying the battles and showcasing the dedication and skills of the players. The three-day marathon featured epic clashes and exciting encounters, with players fighting tooth and nail for ultimate victory.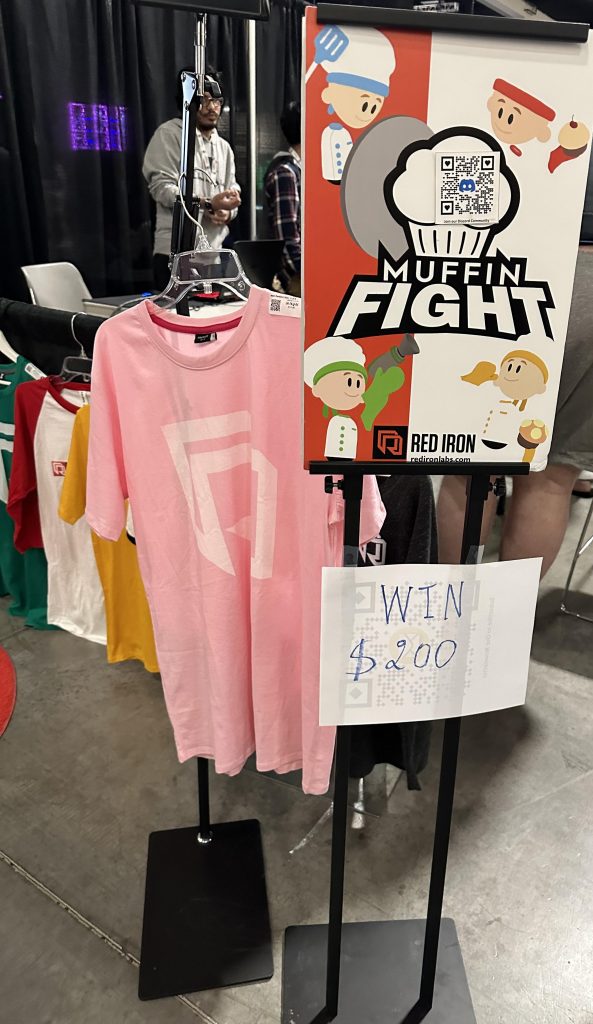 One of the highlights of our experience at Game Con Canada was the incredible show of attendees dressed in an incredible variety of fantastic and creative costumes. From iconic video game characters to superheroes and fantastical creatures, the convention was a cosplayer's paradise. We were blown away by the dedication and craftsmanship that went into creating these costumes, bringing beloved characters to life before our very eyes. The dynamism and diversity of the cosplayer community added an extra layer of excitement and immersion to the event, creating a truly unforgettable atmosphere. It was a joy to interact with these passionate people and share their love of gaming.
But the excitement doesn't stop there! Even if you weren't able to attend Game Con Canada, there are still countless ways to support Red Iron Labs and immerse yourself in the virtual world of Muffin Fight 2.0. The game is available for purchase on popular platforms such as:
Immerse yourself in the immersive world of Muffin Fight and join our growing community of passionate gamers.
To keep in touch with Red Iron Labs, don't forget to follow us on Facebook, Twitter, LinkedIn and Instagram at @redironlabs. By joining our social networks, you'll be the first to hear about updates, community events and the latest happenings in the world of Red Iron Labs.
Curious to know who came out on top in the $200 contest? Join our dynamic Discord community using the link provided at the end of this blog post. Find out the winner and chat with other fans of Muffin Fight as we celebrate the passion and dedication of our gaming community.
In conclusion, our participation in Game Con Canada was an unforgettable adventure, fueled by the overwhelming excitement and support of gamers from all walks of the video game world. The overwhelming response to Muffin Fight 2.0 exceeded our expectations and reminded us why we love creating immersive gaming experiences. We extend our deepest gratitude to all the players, supporters and participants who made Game Con Canada such an extraordinary event. We'd also like to thank Game Con Canada for giving us the opportunity to present our game and interact with so many extraordinary people. Stay tuned for more exciting updates and developments from Red Iron Labs as we continue our journey to redefine the boundaries of gaming!
Join our Discord community here: https://discord.com/invite/XKEuYeDYyX