Wow, its been an incredible few weeks!
In case you missed it, we recently launched our first Greenlight submission on Steam (and we would love any support you can give us!).  We also attended GDX in Edmonton, followed by our own Game Beta Testing Night in conjunction with Assembly Co-working Space and the Calgary Game Developers Association.
But what is attending events without some great photos?
GDX
On May 7th, we attended GDX in Edmonton.  It was a great event, and we were busy on our feet all day.  We met great passionate gamers and developers alike, and we were very privileged and honored to be presenting on their floor.
The GDX volunteers and support team were fantastic, and we want to extend a big thank-you to them for accommodating to us on such short notice.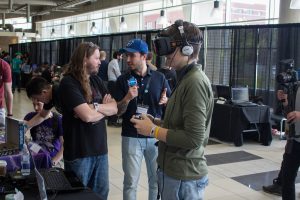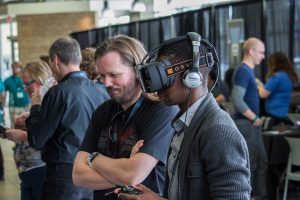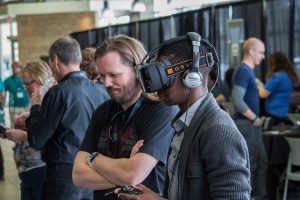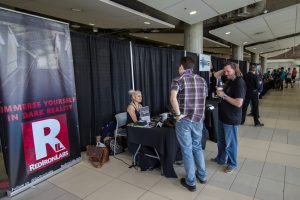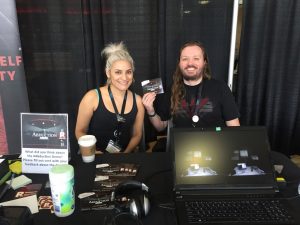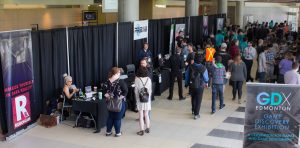 Game Testing Night
On May the 23rd, we hosted a game testing night at Assembly Co-working Space in Kensington.  If you are looking for a coworking space, this is where you are most likely to find us!
In addition to our own Abduction VR Horror game, we were very lucky to have games demoed by Robert Currie (Fifteens), and Justin MacArthur (Solid Ordnance) from the Calgary Game Developers Association.  Their games are turning out great and deserve all the support we can give them!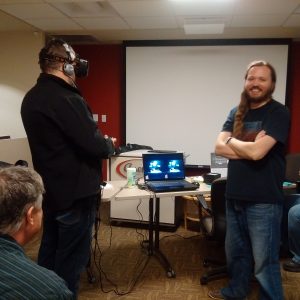 Aftermath
We were incredibly fortunate to have the help of Sarah Hernandez and Andrew Sayer, who helped us so much with GDX, and practically carried us home.  This may have also ended with an amazing grill cheese sandwich.
Events sure are exhausting!
Upcoming Events
Miss a chance to check is out or wanting to help out?