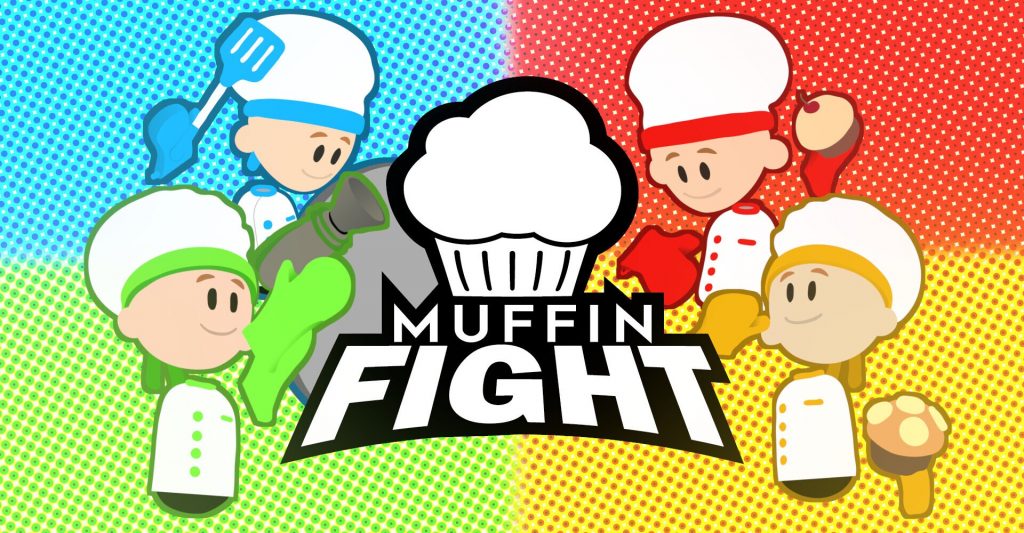 Press contact: www.redironlabs.com/contact
FOR IMMEDIATE RELEASE
Calgary, AB Canada – February 18, 2021— Calgary-based VR game studio Red Iron Labs launches Muffin Fight on Friday, February 19th, the day before National Muffin Day!
About Muffin Fight
In this 4-player arena-style game you have just two minutes to gather, bake, and throw muffins at your opponents to get the most points and win! This fast multi-player action game is perfect for your Valve Index, HTC Vive, or Oculus Rift.
Red Iron Labs are hosting a launch party Friday, February 19th @ 7 PM MST.
on their Discord channel: https://discord.gg/YSUyhVA
Download Muffin Fight on Steam: https://store.steampowered.com/app/1506940/Muffin_Fight/
Making Muffin Fight
Born – as so many amazing games are – from a game jam, unusual inspiration, and unforeseeable challenges. During its ideation phase, Red Iron's new CDO brought in homemade muffins to help nourish the team. Acting as a sort of muse the designs and conversations quickly began to incorporate muffins into the game. Through collaboration, teamwork, perseverance, resiliency, dedication, and love Red Iron Labs can now bring you: Muffin Fight.
About Red Iron Labs     redironlabs.com    Twitter: @RedIronLabs
Red Iron Labs is a Calgary-based studio dedicated to experimental prototyping in cutting-edge technology such as virtual and augmented reality. They create their own games and leverage their experience & skills in game development & animation to create highly immersive experiences for all things VR; from video games to industrial & health care applications and simulations.
Press contact: www.redironlabs.com/contact
###