Cultivate is an upcoming massive online open world game from Red Iron Labs.  You can build spaces for music, art, exhibits, or even public events!  The robust system allows you to create anything indoors, outdoors or of almost any type.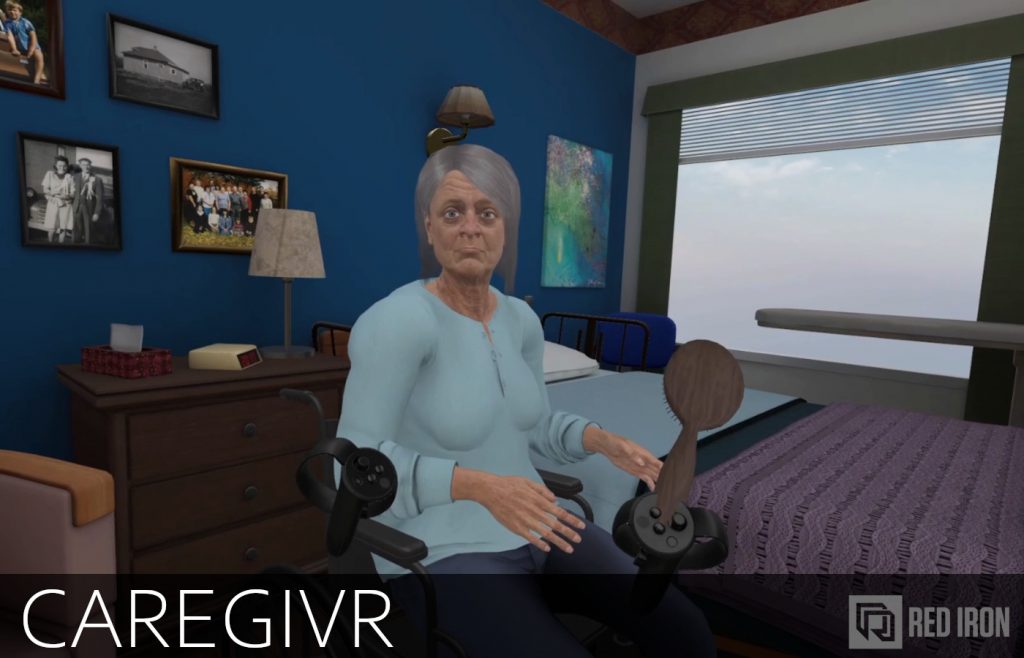 Category: Healthcare Solutions
CareGiVR is a VR training platform that enables care providers to interact with virtual patients who exhibit a wide range of emotions produced through AI and performance (motion & facial) capture.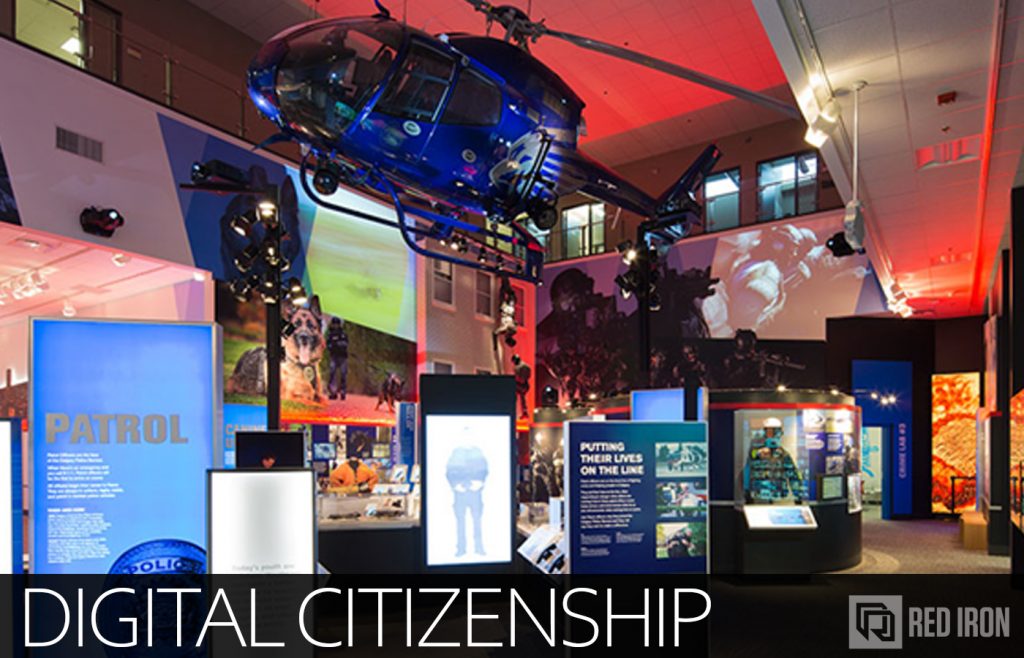 YouthLink Calgary Police Interpretive Cntr.
This presentation app for facilitating and reinforcing security lessons to children. It includes various game and quiz modules that are tied to an online safety and cybersecurity program.
Home Fire Safety is part of Calgary Fire Department's training initiatives for youth and other members of the community learn about the safe way to address fires within the home. The platform hosts different scenarios for use on PC and virtual reality.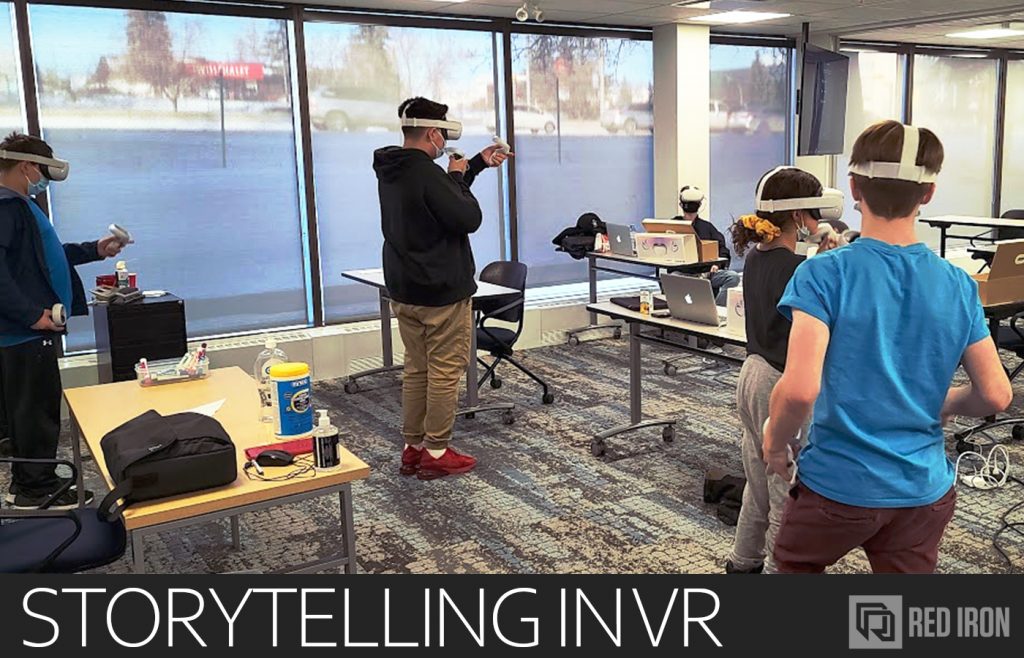 Part cultural, part technical– this curriculum teaches Indigenous youth how to create a virtual reality game. Lessons include user design and experience, Unity functions, and creating 3D models in Blender & Zbrush.
Virtual Reality Laboratory
Virtual Reality Laboratory
Fletcher Technical Community College
Labvatar is a multi-user virtual reality laboratory that enables students to collaborate with teachers and each other, and complete real-world exercises virtually.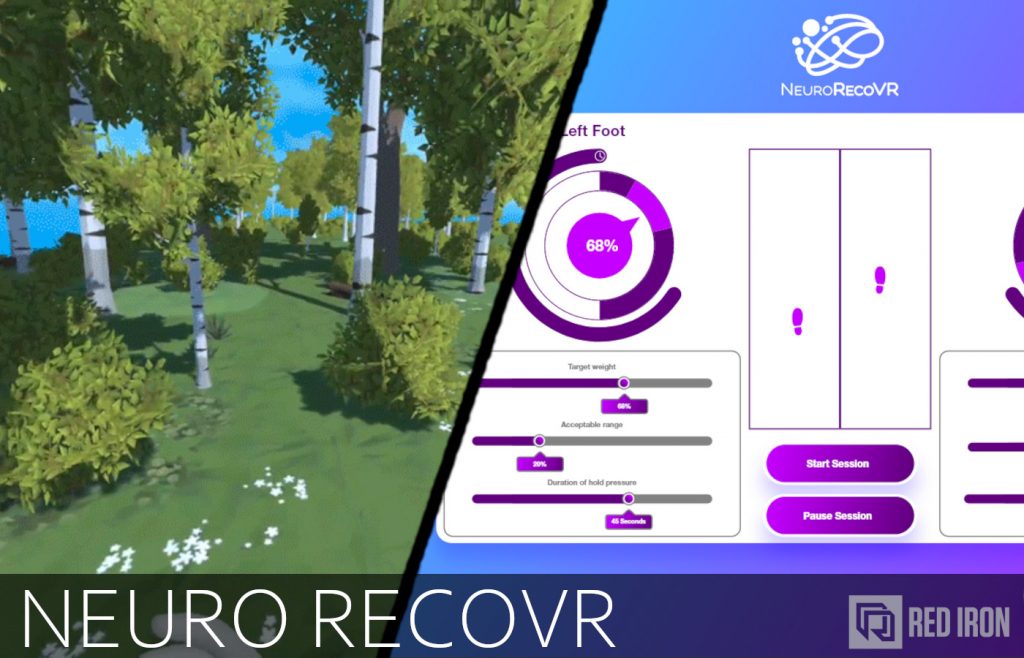 Category: Healthcare Solutions
Neuro RecoVR is a platform that enhances neuro-recovery through repetition, cognitive challenges, and physical therapy. The platform uses PC and virtual reality to target motor skills, vision, and cognition.
Designed for cross-training, education and virtual meetings – Social VR is our online platform for collaborating and working together using Virtual Reality! Each room is uniquely secured, ensuring your team always has their own space for collaboration.
SAIT School for Digital Technology (SADT)
10-week full-time Applied Virtual Reality bootcamp. The coursework included VR tools such as Unity, Blender and ZBrush. Students applied their coursework towards developing VR simulations for their clients.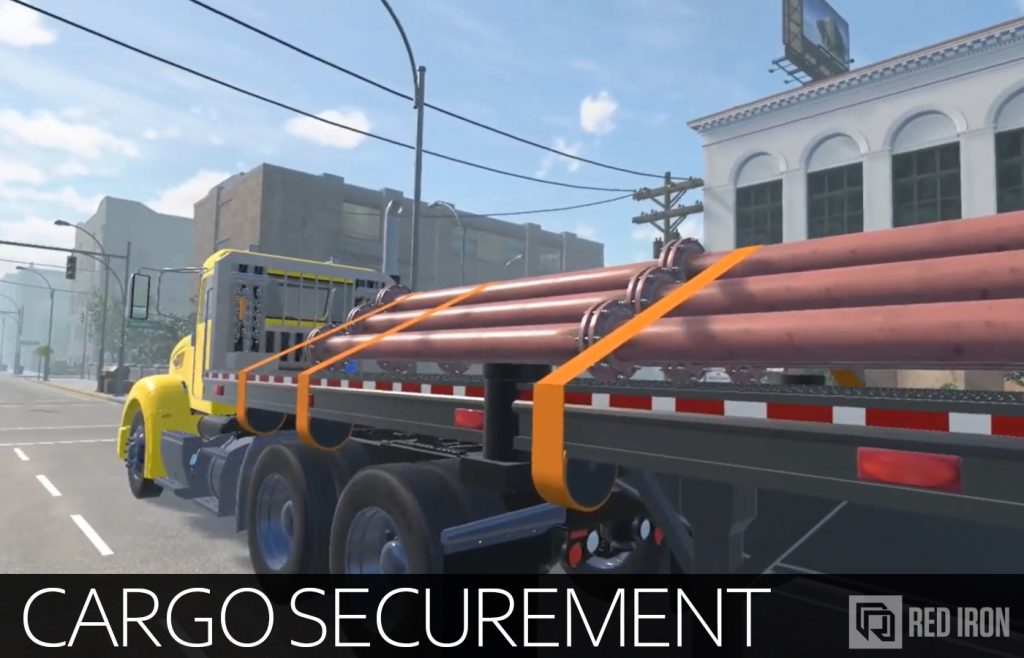 Category: Training Simulations
Hands-on training modules for properly securing large transportation vehicles. The VR simulation was based off traditional HR training videos, and allowed trainees to interactively go through the securement process mandated by corporate policy.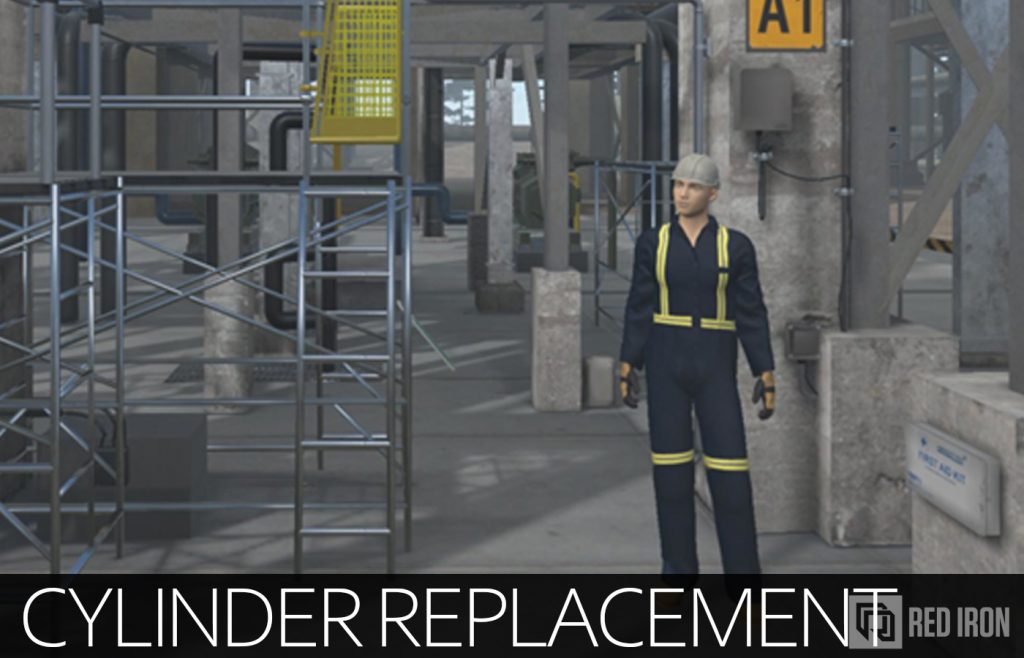 Critical Safety Simulation
Category: Training Simulations
The Cylinder Replacement simulation provides a safe environment for high-risk TEAL training. The VR simulation trains technicians how to replace a cylinder properly and safely.
Muffin Fight is an arena-style, high action multiplayer game developed for Virtual Reality! Players can bake muffins using many different recipes to create many different effects, and the last player standing wins!
Blackfoot Language Revival Group
Comprehensive mobile Blackfoot language application that includes video footage and audio recordings to capture elder stories, a custom Blackfoot keyboard, and language lessons.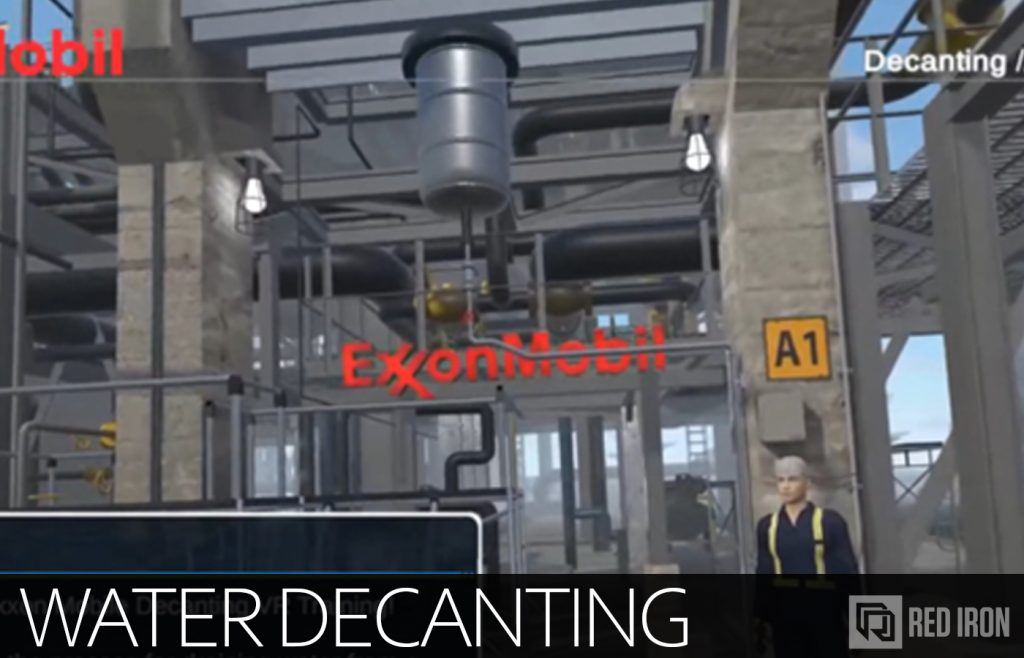 Critical Safety Simulation
Category: Training Simulations
VR training simulation for high-risk procedure. Decanting is a critical process to separate and drain water from a liquid propylene tank. Failure to follow procedure can critically injure personnel or cause a propylene leak into sewage and filtration systems.
A short VR game where you can fulfill the ultimate video game fantasy: petting the dog. Set in the beautiful opening sequence, you will experience a gorgeous hand-crafted art style and an adorable pup awaiting play time.
Zuldaxx is a multiplayer online battle arena game. Journey to a real city and defeat 19 other players using portals to your advantage!  Time is money friend!  Pick your hero! Join the battle!
Augmented Reality curriculum that uses detailed assessments and learning modules for identifying respiratory distress and applying first aid.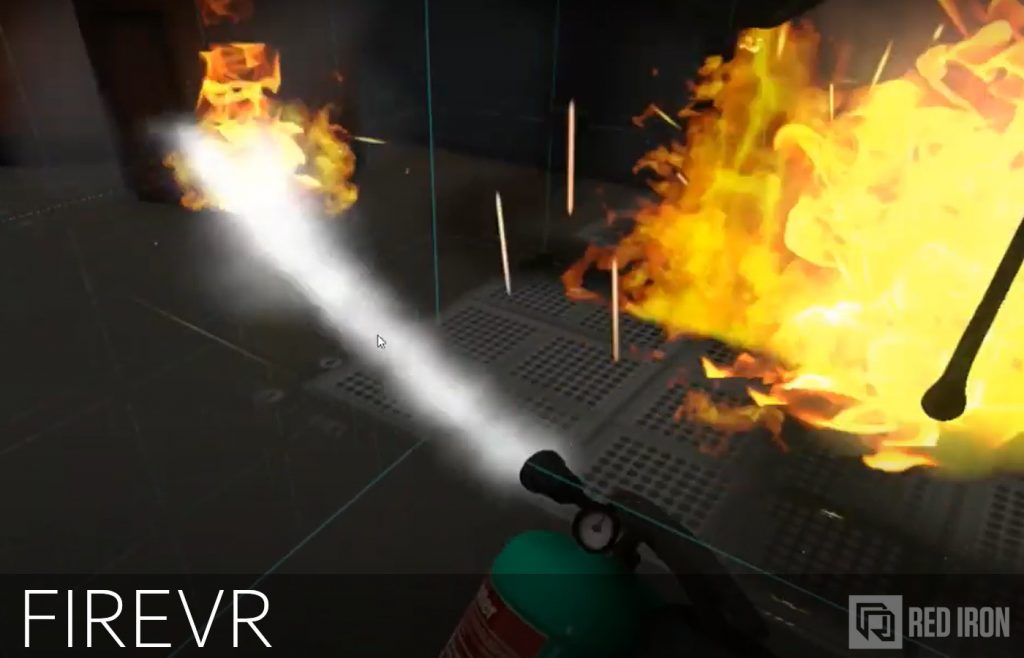 P.A.S.S for Industrial Fires
Louisiana Economic Development
Category: Training Simulations
Single-level fire fighting VR simulation showcasing two different types of fire extinguishers and how to use them to put out the fires in an industrial environment.
Digital Twin Platform digitally copies  construction sites into virtual reality using point clouds and CAD models from sensors mounted on robots, drones, or by laser scanners.  Features included branding and custom tools & environments.
VectorWars VR is an arcade style space shooter, with full support for virtual reality players (Oculus, OSVR, HTC Vive) and non-virtual reality players (Gamepad, Keyboard & Mouse).
This escape style game was one of the first games released as a VR Horror title. It was created in 2016 in preparation for E3 for the Razer booth for OSVR. We later added HTC Vive support, as well as patching any known issues and expanding on the content.